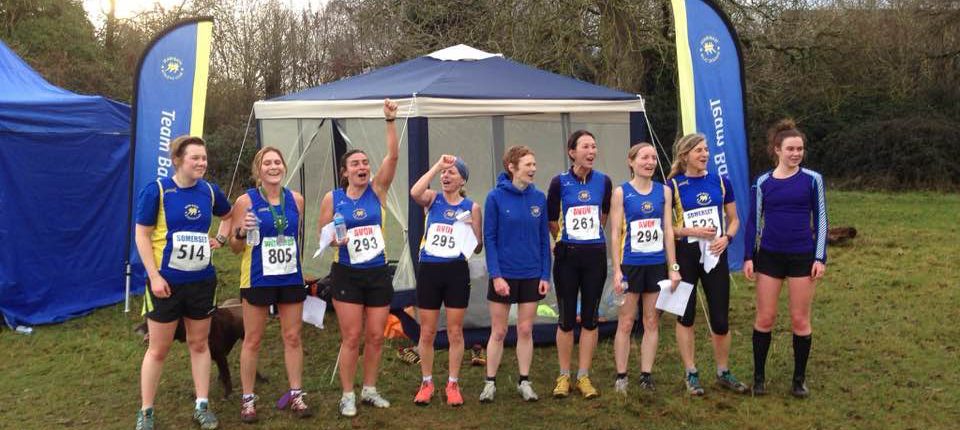 Road Training Runs
On Tuesday and Thursday evenings there are groups that go out running on the roads or, in summer, cross-country. Athletes doing these runs meet at the Sports Training Village and set out at 19:00, returning between 20:00 and 20:30. Two or three groups will go out, each led by a qualified Leader in Running Fitness. The slowest group will cover about four miles and the fastest group about eight or nine miles. You will not be left behind if you start dropping off the pace. When these runs take place entirely or partly in the dark Top – Tag – Run applies.
TBAC Cross Country
With Autumn here it's time to start thinking about getting muddy, and that obviously means Cross County (XC) racing.  XC events are cheap, friendly and great fun.
This year the club has decided to focus on the Gloucester League to get our XC kicks:
This league involves 4 races, with individual ranking being based on a runner's 3 best results, and the overall senior team position being determined by the combined positions of 6 men or 3 women at each race.
In this league last year the TBAC senior ladies team came 8th overall while our mens team managed 3rd in the first race of the season, then didn't manage to get the necessary 6 runners out to the remaining races. Given the men's promising start last year and the great recent performances from our ladies team in the Welsh Castles and Cotswold Way relays, the results of last year are clearly something that can be improved upon!
Dates for the Gloucester League can be found here in the fixtures list
Races are a bargain at £4 on the day, or you can sign up via entry central for all 4 races for a ridiculously cheap £9:
Full Gloucester League rules can be found by downloading the pdf.
There are also various regional and national one off XC races and it would be nice to get a team out for these as well, so please keep these in mind too. Please check the fixtures list for details.
There are always plenty of cars going to the events and this year we aim to coordinate car sharing or lifts those of you who don't drive. If enough interest is shown there is also the option to hire club transport.
If you want to find out more, or want to let us know that you're planning on taking part in XC events, please let Chris Moore, Mark Mackintosh or Phillipa Spruit know, or give the club a shout via the Facebook page or Twitter @TeamBathAC (links below right under "Follow Us").